With every detail, DJI RS 3 delivers a flexible and efficient shooting experience to solo creators and independent crews. Light and sleek, it provides professional stabilization and efficient control. Its warranty for more creative freedom and endless possibilities. DJI RS 3 is ready when you are.
Quick-Release Plates
With dual-layered quick-release plates, mounting a camera onto RS 3 is fast and convenient, with no need to re-balance the gimbal after swapping out a new battery or memory card.
A newly added fine-tuning knob on the tilt axis allows the camera to slide forward or backward with millimeter-grade precision to achieve accurate balancing more easily when changing lenses.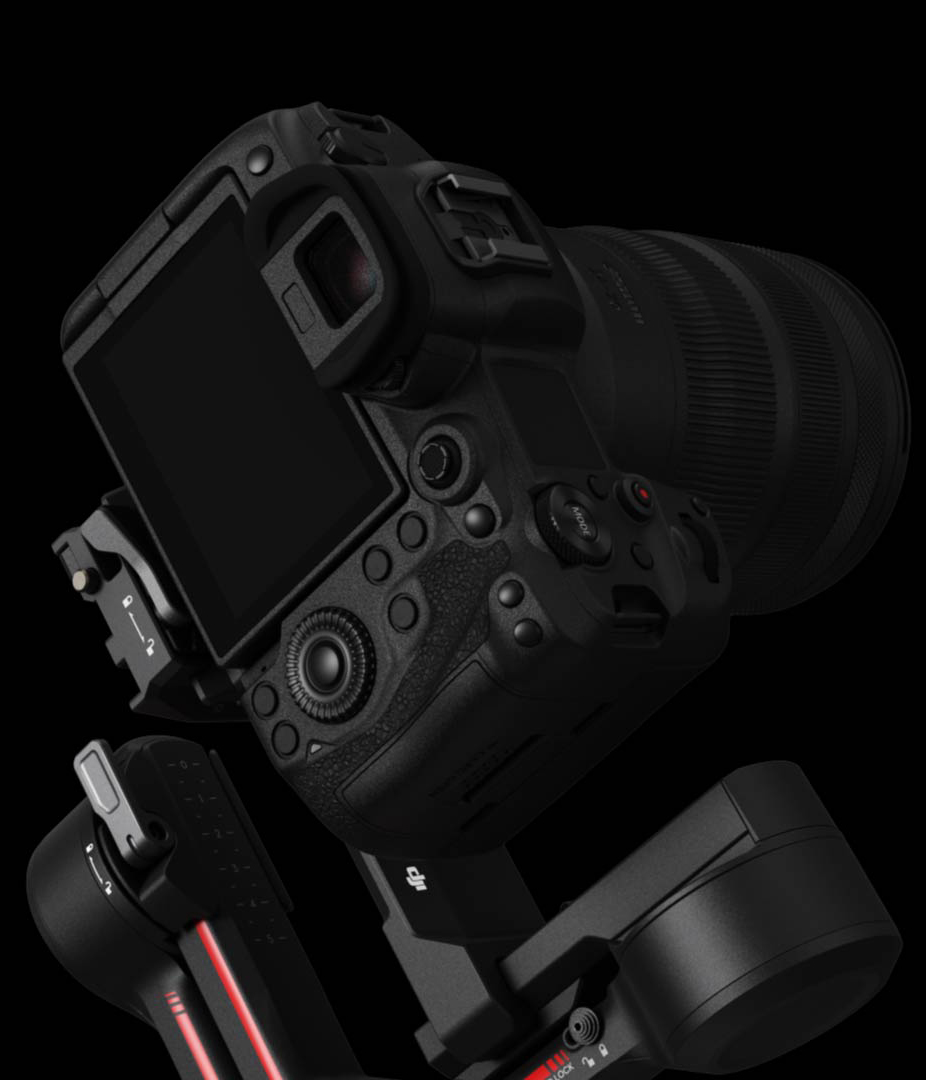 Automated Axis Locks
RS 3 lets you get up and running instantly. When the gimbal is powered off, press and hold the power button, and the three axes unlock while the gimbal expands automatically, allowing you to start working within seconds. Press the power button once, and the axes automatically lock and enter sleep mode, making transportation and travel significantly more efficient. Press and hold the power button and it will fold and lock automatically.
Bluetooth Shutter Control
By implementing Dual-Mode Bluetooth, RS 3 supports wireless shutter control, [1] saving time and effort with every use. After the initial Bluetooth pairing, you can control video and photo shooting by simply pressing the record button on the stabilizer. Previously paired cameras can automatically reconnect after the first use, eliminating the need for a camera control cable.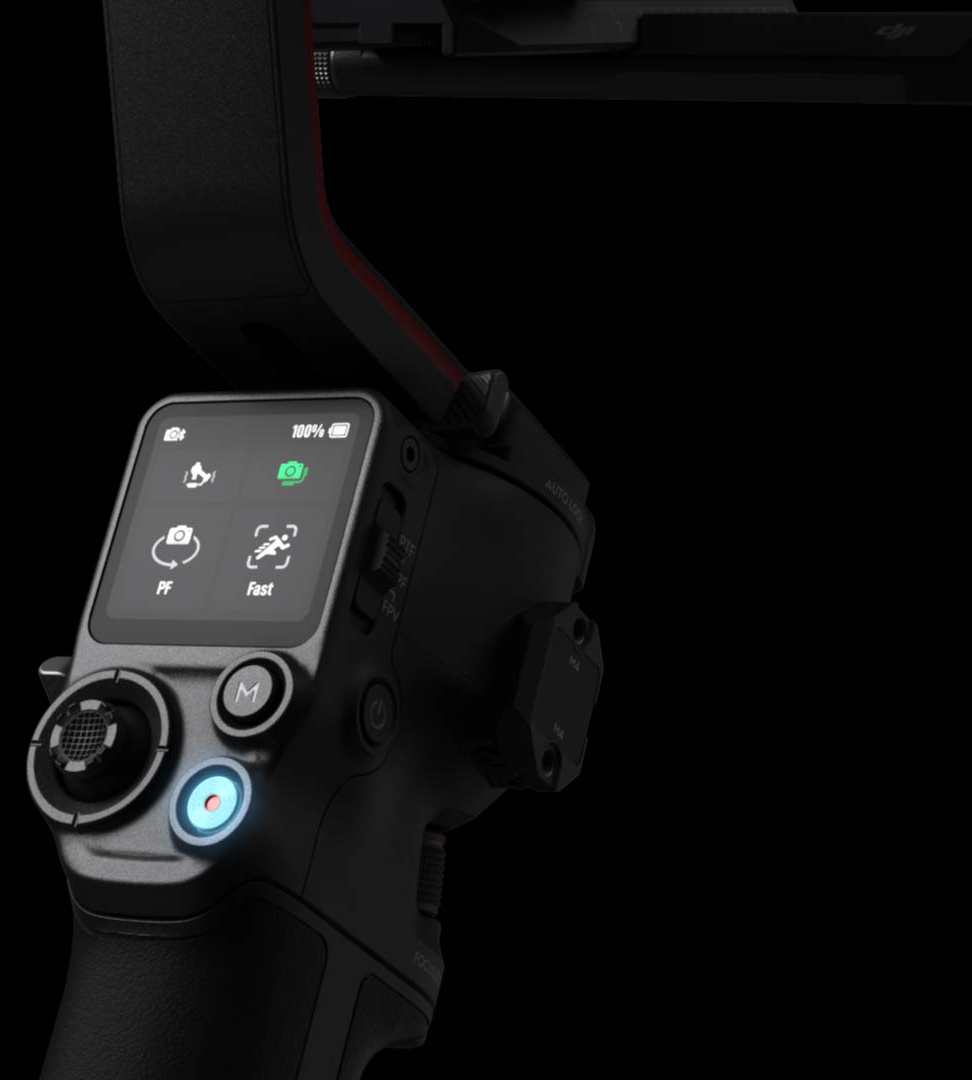 Professional Stabilization
Excellent Weight-to-Payload Ratio
Weighing only 1.3 kg/2.8 lbs (including gimbal, battery grip, and quick-release plates), RS 3 can be held easily in one hand, while its 3kg/6.6lb load capacity is more than enough to support mainstream cameras, including the Sony A7S3 or Canon R5 with a 24-70mm F2.8 lens.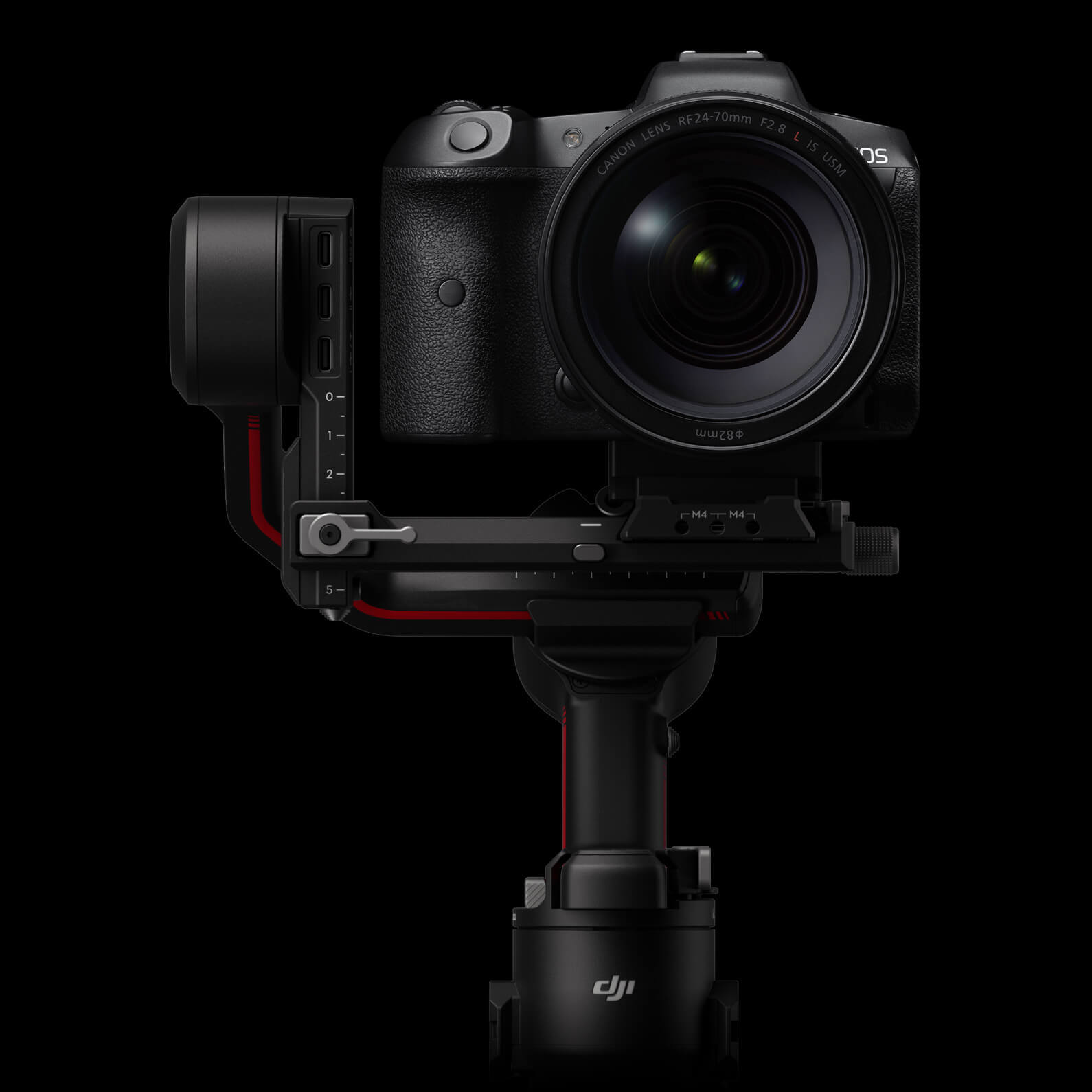 3rd-Gen RS Stabilization Algorithm
Thanks to a next-generation RS stabilization algorithm, RS 3 provides enhanced stability in any scenario. Laboratory sampling data shows RS 3 provides a 20% increase in stability over RSC 2, effortlessly managing low-angle shots, running scenarios, or switching between high and low positions.
Beyond Smooth
When you need even smoother results, turn on SuperSmooth mode. RS 3 will increase motor torque to further enhance stabilization, delivering stable footage even in fast-moving scenarios or when 100mm-equivalent focal lenses are used.
1.8" OLED Touchscreen
Compared with the black and white screen of RSC 2, RS 3 is equipped with a 1.8-inch OLED full-color touchscreen with an 80% larger display. It also supports most Ronin app settings, providing intuitive and precise control together with the redesigned user interface.
Instant Mode Switching
By simply sliding the new gimbal mode switch, you can alternate between Pan follow, Pan and Tilt follow, and FPV modes. The FPV mode selection is also customizable to 3D Roll 360, Portrait, or Custom, allowing you to adjust your equipment and get started fast.
Customizable Front Dial
Rotating the front dial allows you to control zoom or focus. It can also be customized to control the camera's shutter, aperture, ISO, [2] or gimbal movements, making it exceptionally convenient for single-handed operation.