The 100W Ecoflow flexible solar panel is the optimal solution for installation on various curved surfaces, such as teardrop caravans or the front of car trailer roofs. The EcoFlow 100W model is not only characterized by a particularly flexible design, but also by its durability, high efficiency and good protection against water and dust. It is compatible with many off-grid solar components, including other brands.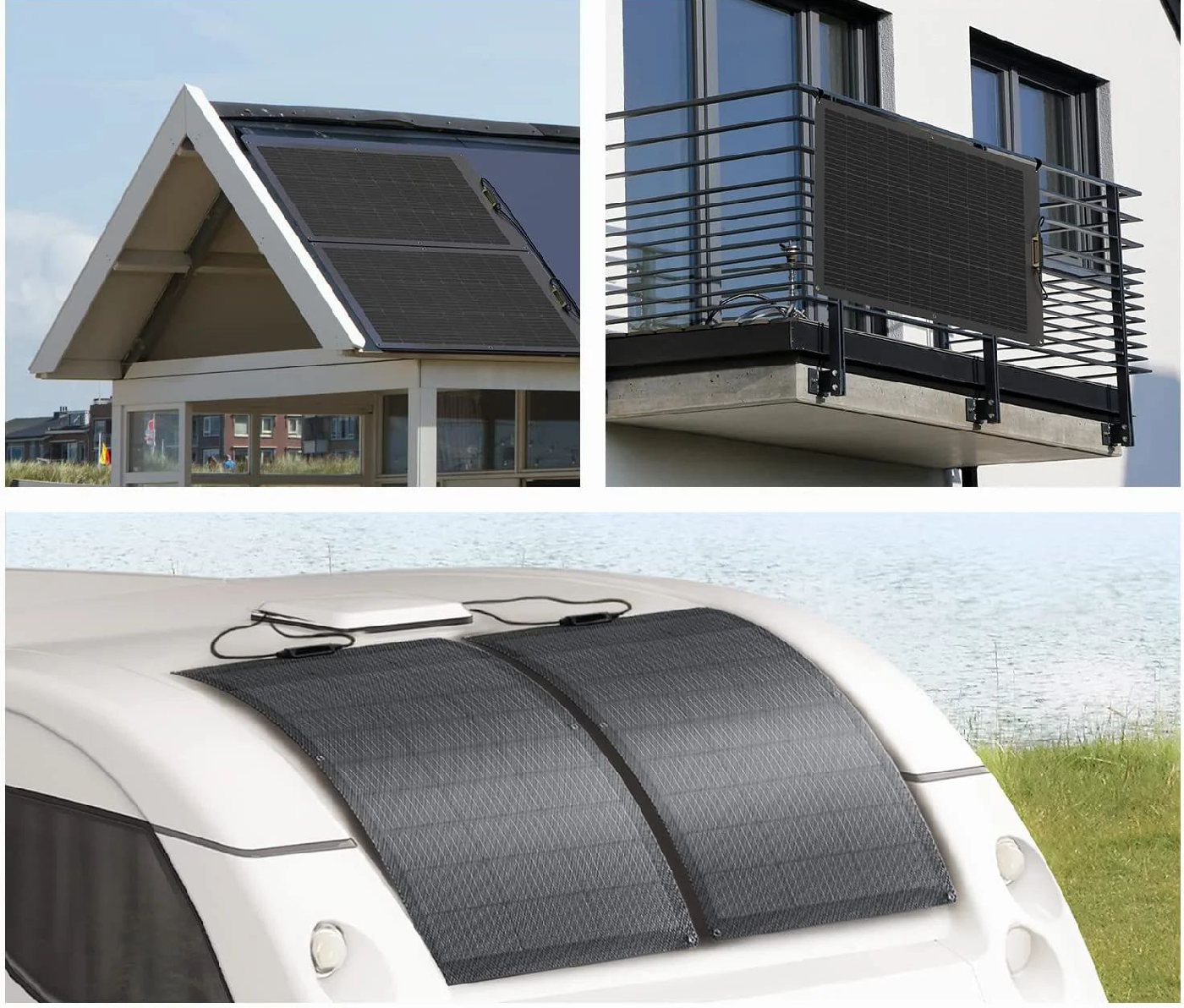 Can Be Installed Anywhere
The intelligent distribution panel can be mounted on the wall
Designed for EcoFlow Products
You can use EcoFlow 100W flexible panel together with EcoFLow charging stations like DELTA Max to generate clean energy.
Made from Highly Efficient Monocrystalline Cells
Our 100W flexible solar panel has an excellent efficiency rating of 23%, allowing you to charge even faster. The panel's integrated bypass diodes prevent overheating while maintaining cell performance even in shaded environments. Combine as part of your Power Kits setup or EcoFlow portable power station, and the integrated MPPT algorithm optimizes your solar input.